Student campus University of Cambridge
Between 2014 and 2017, the construction company Wates worked on a student campus at Cambridge University.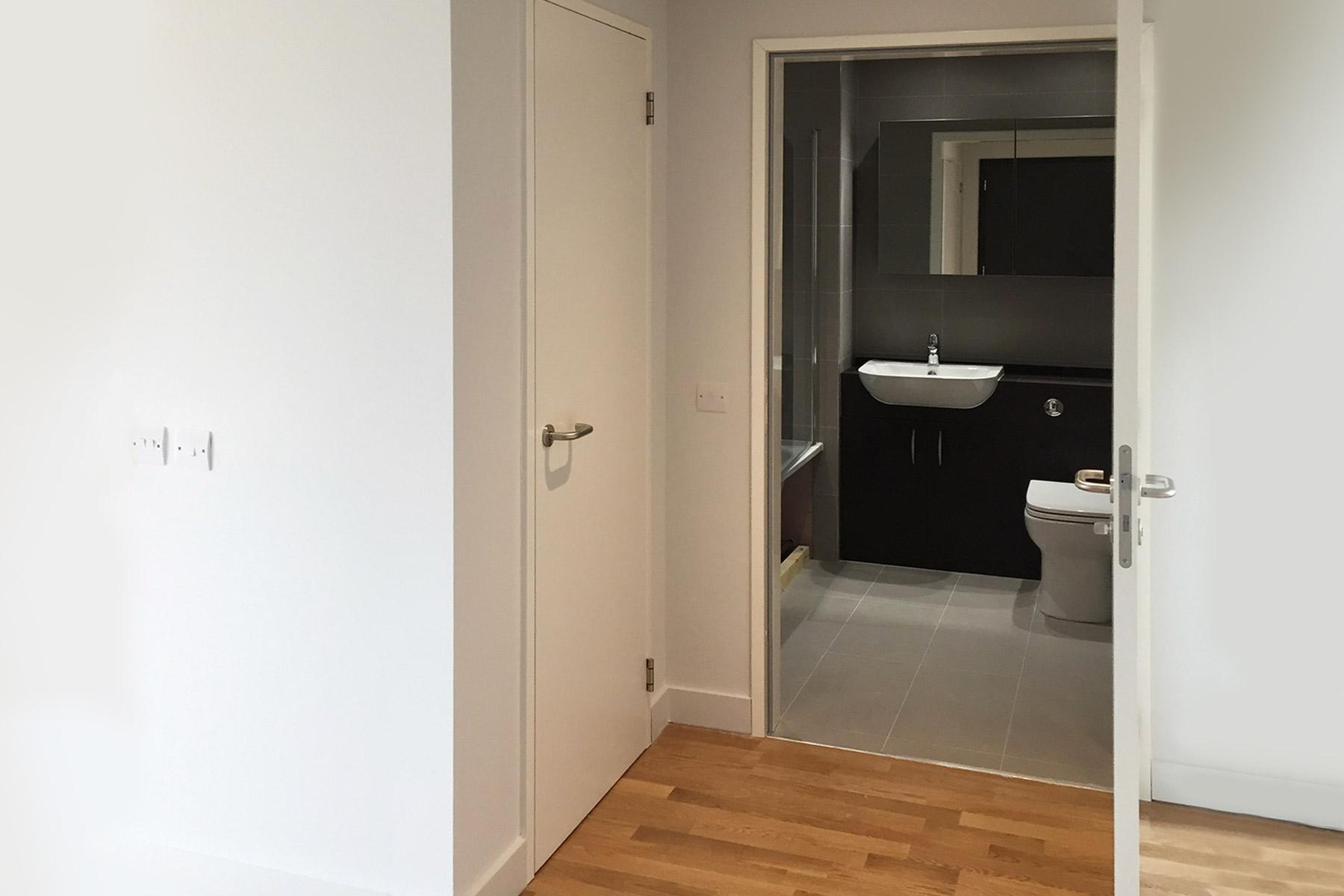 What did Theuma bring to the table?
The exterior of the building needed to surpass an average student accommodation block. As professionals who teach at the university form a major target group for the project, an enclosed square with an interior garden was chosen and the complex includes one-, two- and three-bedroom units. 
Theuma supplied 6,300 doors for this construction project. For the bedroom doors, we opted for grey laminate PAS24 doors. The remaining doors in the building were glossy EBC lacquer doors with MonoPlus frames. All the apartments were fitted with soundproof floors and heating and had to meet stringent specifications. The doors we provided were therefore fire-, smoke- and burglar-resistant.  
The project was very time-consuming and finishing within the academic term proved to be a challenge, but the result is good. The client and the architect were impressed by the complex. You can only rent a room here if you are a student at Cambridge University.